Congratulations on deciding to start this exciting Upland Game journey. You'll soon be a part of the thriving Upland community and get to meet the many fun and wonderful Upland Citizens. This guide is to help you walk through the simple and short process of signing up.
Click here to get to the sign up page. Make sure you open that in a new tab so that you can be guided through from here.
Once you are at the Upland game page, you'll see something like this:
Click on the GUEST ICON
You'll arrive at the LOGIN page. Since you're new, click on the DON'T HAVE AN ACCOUNT? SIGN UP link at the bottom of the page.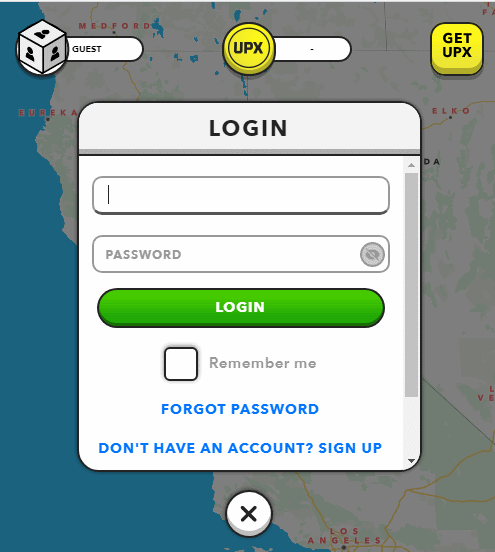 You're now at the SIGN UP page. Complete all 3 fields and click SIGN UP. Word of advice – Think of a very good USERNAME. Believe me, you'll regret if you don't give it much thoughts. This game is not a one week or a one month game play and forget about it. IT WILL GROW ON YOU. Take my word for it.
All players start with a Block Explorer (aka BE), which represents your Upland presence. Your BE will randomly travel through the city you start in. Once you've picked your BE of choice and the background color, your adventures in the Upland Metaverse begin. Welcome to the exciting world of the Upland Metaverse.
See? The sign up process is a simple and short. In my book, this is a big plus to gain traction with gamers. It shouldn't be any pain involved. 🙂
That's it. This is the end of the sign-up guide. What to do after signing up? Good question. For that, you'll need to check out the next short guide. It's called "What's Next After Signing Up?" Click on that and you're good to go.