How I chose a Blockchain Game
Two-sentence summary of this article: For this author, what's important is to look at the engagement and sustainability that a game has. In short – which game has been consistently top in daily active unique wallets and since this is blockchain, it's easily tracked and DappRadar is a great place to find the details.
Blockchain Games: A General Scan of DappRadar
Blockchain games are gaining popularity. At the time of writing, there are 734 games from various protocols listed on dappradar.com. This figure is not reflective of all blockchain games as some games were missing, to name one, for example, games from the Flow protocols were not listed.
Granted many of these, especially those ranked near the bottom may not survive the next few months due to many reasons of which one chief reason is the game's visibility (i.e. attracting early adopters) and ease of entry (i.e. being able to purchase through Credit Cards instead of tokens to widen the market segment).
Blockchain Games: State of the Sector
Source: DappRadar
According to Dappradar's 2020 blockchain game report, the Daily Active Users in Blockchain game grew by 35% to 28,000 DAUWs and the total trading volume increased by 191% to $54 million.
Of these, the most popular protocol for blockchain gaming in 2020 was EOS, making up 35% of all DAUWs. The closest competitor was Hive, which accounts for 17% of the total DAUWs.
With Play-to-Earn games attracting more and more gamers, it is not a surprise that the 191% growth mentioned earlier was a steep curve starting with a daily average of $59,500 in January 2020 to $173,500 in December.
In November, Dappradar published an updated article showcasing the "10 Blockchain games with the most users" of which the top 5 mentioned were Upland (#1), Splinterlands (#2), Axie Infinity (#3), Galaxy Blocks (#4) and Jelly Squish (#5).
Furthermore, DappRadar ended the year with a 52 Cards deck of top Dapps write-up. The following were the top 5 mentioned in the article with ranking based on either Maximum Daily Volume or Daily Active Unique wallets.
1. Axie Infinity (6,862 DAUWs)
2. Splinterlands (6,902 DAUWs)
3. Sorare ($395,000)
4. Upland (4,058 DAUWs)
5. The Sandbox ($616,000)
Blockchain Games: Current Rankings
The latest information (30 days, 7 days & 24 hours) pulled from DappRadar on 30 March at 8 AM UTC (1 AM PT, 4 AM ET), showed the following data.
Top 5 Users (30 days)
1. Galaxy Blocks (53.90k)
2. Upland (43.35k)
3. Alien Worlds (45.49k)
4. Axie Infinity (23.81k)
5. Jelly Squish (21.22k)
Source: DappRadar (30 days Games Rankings)
Top 5 Users (7 days)
1. Upland (39.14k)
2. Galaxy Blocks (26.48k)
3. Alien Worlds (25.53k)
4. Jelly Squish (10.07k)
5. Splinterlands (8.72k)
Source: DappRadar (7 days Games Rankings)
Top 5 Users (24 hours)
1. Alien Worlds (17.24k)
2. Upland (17.34k)
3. Galaxy Blocks (11.09k)
4. Splinterlands (6.79k)
5. R-PPLANET (2.82k)
Source: DappRadar (24 hours Games Rankings)
Blockchain Games: Upland – My Experience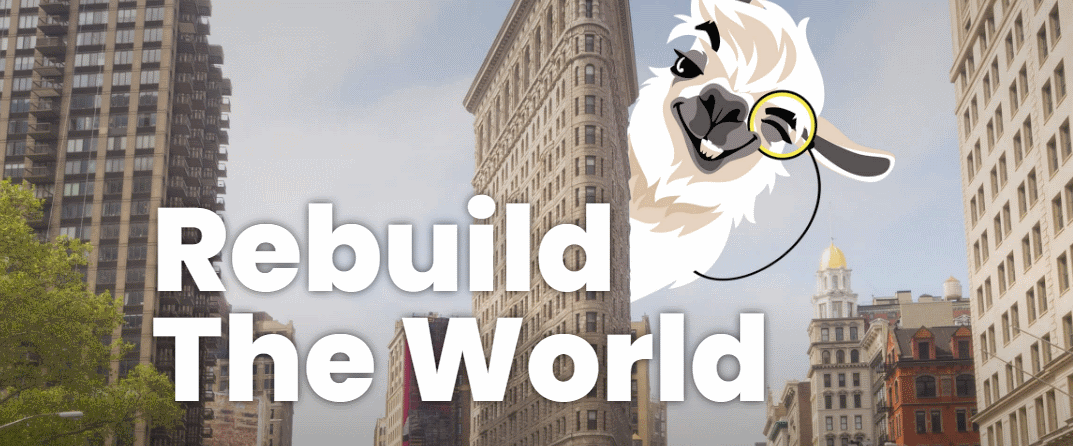 Source: upland.me
If you have been following this author, you'd know that I have been an Upland player since late 2020, just around the time that the game was picking up steam. Despite this fact, the author is always on the lookout for other potential games. This has led to playing other games such as Alien Worlds and owning NFTs from other games. Many of these games, Upland included are in the beta phase, which means that it's more of an 'investment' (though this is not investment advice) in the playability and success of these games in the future than anything else. There is always an element of risk involved because though many of these games can be played for free, many do put in the money, mostly for acquiring NFTs used in the game.
Since I have been playing Upland the longest, I can better share my experience compared to the other games.
If you take a closer look at the data, you can see that Upland has been growing steadily. These coincided with the release of more features such as the Fiat-Out feature, the recent #UplandPublish0x writing contest, and the upcoming release of NFT tie-in with Blockchain Heroes that had generated more interest. As the Upland team spends more time in marketing, the game will gain more exposure.
I won't go in so much on the mechanics of the game or why I play the game. You can read a few of my previous write-ups on that. I'll list a few here for you to get started:
1. Discover Upland – Virtual Properties: Why I Bought What I Bought
2. Upland: Collection Speculation
3. Diamond District Collection: 19,750 UPX one-time bonus (~USD19.75) +2.68x earning boost
Blockchain Games: Upland – The Future
Sorry to disappoint you but no one can predict the future. You will need to do your own research.
It is the opinion of this author that the future of Upland is bright. There is still a long way to go to hit all the milestones for the project, let alone for this year. However, the team has been transparent in keeping players updated through annual roadmaps and frequent updates through the official Upland Discord. The latest annual update being the 2021 Roadmap – Upland 2021: An Agile Roadmap to a Thriving Metaverse. (with the latest update on the 2021 Roadmap here)
Why I think there are so many getting interested in Upland is that there's an innate desire in humans to create (build) and to trade. Upland ties this in with a connection to the real world. You can read more about the game developer's vision and mission in their whitepaper.
One thing that had helped the growth was the developer's foresight to allow players to purchase in-game currency through credit cards, on top of cryptocurrencies. For any games to go mainstream, this is an important aspect to consider. This and the availability of the game apps in Android and iOS besides web-based platforms present a low barrier of entry.
Upland is not the only game that's been showing a steady increase in players. Axie Infinity, Alien Worlds, Galaxy Blocks and, Splinterlands have also consistently been placed in the top 5 or 6 blockchain games. I am no expert on these as I have not played any of them and only recently started on Alien Worlds. However, you will be able to find plenty written about them in cyberspace. As for Splinterlands, I know a fellow Publish0x writer who has been writing good articles on it for a while. Do check @khazrakh's Splinterlands article out – Splinterlands is not just Play2Earn, it's Engage2Earn! While you are at it, you should also check out @splinterlore's latest article – Splinterlands Epic Card Profile- Onyx Sentinel at Publish0x.
Source: splinterlands.com
Blockchain Games: DAUWs (Daily Active Unique Wallets) & Parting Thoughts
At the beginning of this article, I mentioned looking at Daily Active Unique Users to gauge a game's popularity and sustainability.
Why is this important? The answer is simple. If there were not enough engaged players, the game would not be sustainable. To keep the game going, the game developer has to be able to general a revenue stream after all. And to do that, they need enough players who are willing to pay in some form to play the game. And in order for the players to fork out money, there has to be some perceived value in the game. And in order to have the perceived value, the game developer has to invest to create engagement until the point of critical mass where it'll be self-sustainable. Many games do not survive this initial vicious cycle. But those that do, get rewarded handsomely – both the game developers and the gamers.
We are all given 24 hours per day – no more, no less. Choosing the right game and investing your time in it is important if you value your time.
I hope this article has benefited you in doing your research further before you spend your most precious asset – your time. At least, you will then be able to make a decision to play a game you like for many years to come.
Happy Gaming!